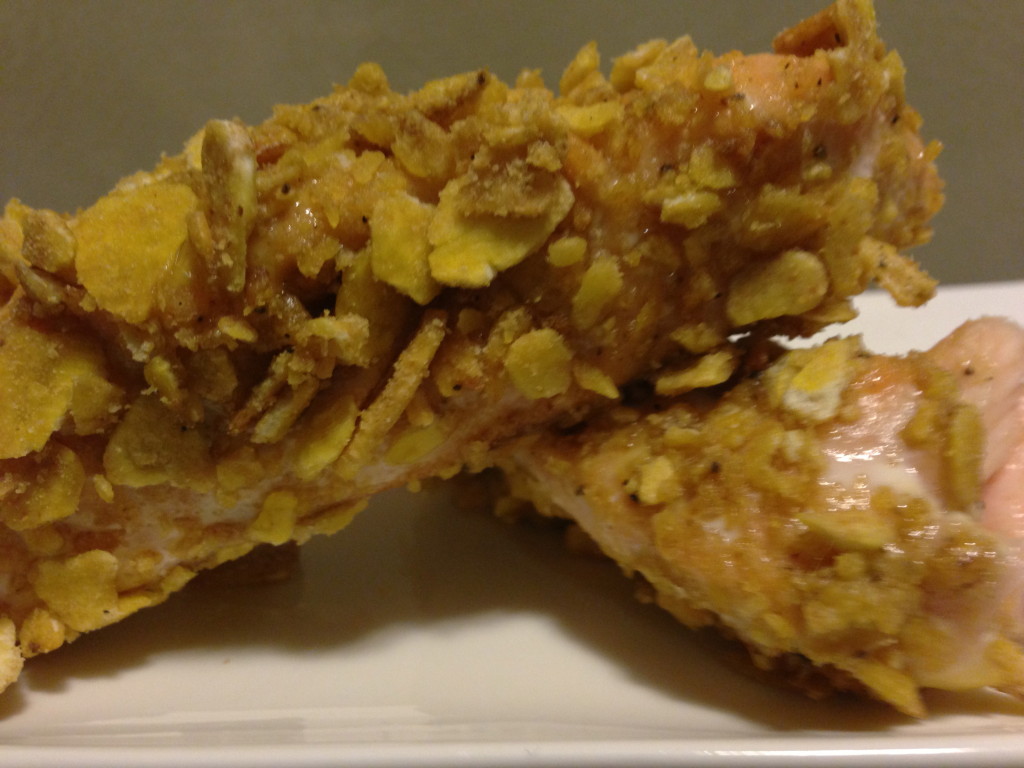 This is an easy dish to do and it goes great with cauliflower rice.  You can toss the salmon into the egg mixture a day ahead, however it will taste just fine if it has only marinated for 15 minutes.
Serving: 4
Ingredients:
1 kg Salmon Fillet
225 g (8 oz) Plantain Chips
2 Eggs (free range)
2 tbsp Ghee
1 tsp Salt
1 tsp Pepper
1 tsp Water
Instructions:
Preheat oven to 375 degrees F.
Remove bones from salmon and remove skin (optional)
Portion salmon into 1 1/2″ steaks.
In a food processor, pulse plantains until pea size, then transfer to a large ziplock bag (or bowl).
In a large bowl whisk ghee into the eggs.
add salt & pepper to the eggs.  If coating looks too thick, add a little of the water to thin.
Carefully, toss salmon into egg coating.
Mix steaks into plantain chips, ensuring all pieces get a coating.
Space evenly on a large baking sheet.  Cook for 10-12 minutes or until salmon will flake at touch.
Serve with Paleo rice.
This dish works great for getting my little girls to eat salmon.  They love this fish stick and eat more than their share!  However, if you're in the mood for a Paleo Chicken Finger, you can easily substitute salmon for 'Free-Range' Chicken breast.  The remaining plantain coating can be used for my Plantain Kale Chips.
Related articles