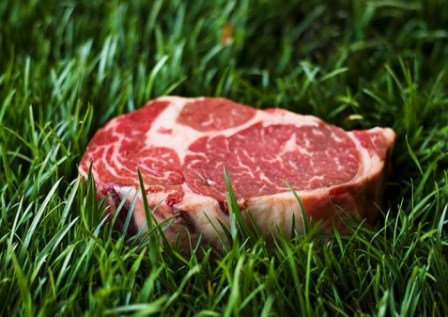 Meat from grass-fed animals has two to four times more omega-3 fatty acids than meat from grain- fed animals. When chickens are housed indoors and deprived of greens, their meat and eggs also become artificially low in omega-3s.
Eggs from pastured hens can contain as much as 19 times more omega-3s than eggs from factory hens. When ruminants are raised on fresh pasture alone, their products contain from three to five times more CLA than products from animals fed conventional diets. CLA is a fatty acid that has recently been studied as a potent cancer fighter. The meat from the pastured cattle is four times higher in vitamin E than the meat from the feedlot cattle and, interestingly, almost twice as high as the meat from the feedlot cattle given vitamin E supplements.
Read the full article: Why grass-fed is best – part II.
Related articles