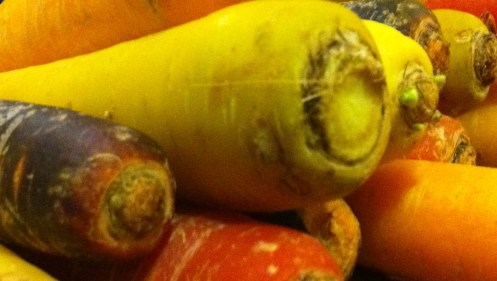 A simple but tasty side dish that compliments any meal.  The touch of honey is optional, but it keeps my little girls happy:
4 Servings
Ingredients:
2 lbs Carrots (Heirlooms)
1 tbsp Thyme, fresh
1 tbsp Coconut Oil
1 tbsp Butter, clarified
1  tsp Salt, sea
2 tsp Honey (optional)
Instructions
Preheat oven to 400°F.
Peel & quarter carrots (no longer then 3 inches) and place in a large bowl.
Mix all ingredients and combine with carrots.
Place on a large baking sheet and roast for 30-40 minutes.
Carrots should be slightly caramelized when finished.  This is a great side especially for any hearty beef dish!