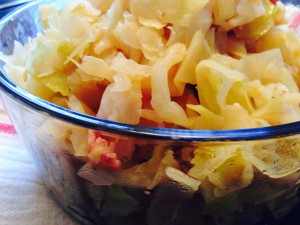 This is a such a simple side dish to any meal and healthy for you too.
[pullquote]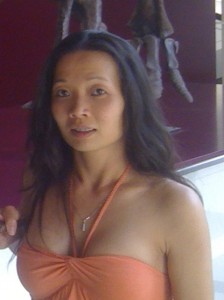 Posted by Leng[/pullquote]
Serving: 4-6 Servings
Ingredients:
½ Green Cabbage
1 small Onion, thinly sliced
4 strips of Bacon (Naturally raised & Antibiotic free, of course)
Himalayan Sea Salt
Black Pepper, freshly cracked
Instructions:
Core and cut cabbage into three wedges.
Slice each wedge of cabbage into thin strips.
Dice bacon and place into a medium sized pot on medium-low heat.
Add onions, stirring occasionally until they are translucent.
Add cabbage, stirring occasionally.
Once cabbage has sweated down to about half the original size, season with salt and pepper.
That's it your done.
I love how this side is easy to make.  It's definitely a budget friendly paleo dish!