Product Review: Paleo Tea from Kupa
Loose-Leaf Paleo Tea
Kupa Tea sent me a few samples of their Paleo line of teas to try and give my honest feed back.  All their Paleo Teas are organic and claim to have only quality ingredients such as herb and roots with high level of vitamins and minerals.  These blends do not have any added or artificial flavours.  The teas are gluten-free, dairy-free, and sugar-free.
Kupa Tea the Company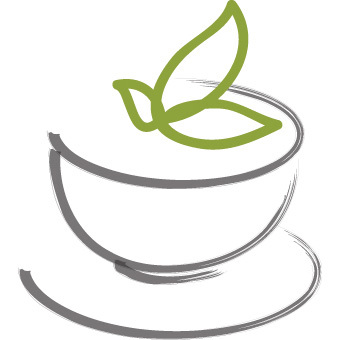 Kupa Tea is a Canadian company located in Aurora, Ontario.
Describing the Tea
I received four of the nine flavours listed on their site.  These are Kupa Tea's descriptions of the four samples sent to me for review:
Dandelion Chicory Root: Slightly bitter dandelion and chicory roasted root tea has been drank for ages as a coffee substitute and it is caffeine free.  Because of its ancient history this blend is perfect for people who follows Paleo diet.  Ingredients: Organic Dandelion root, Organic roasted Chicory root.
Dragon MintOrganic: Uniquely light and refreshing, caffeine free tea.  Ingredients: Rooibos, Peppermint.
Hibiscus: Intensely sweet and tart infusion with a bright red colour.  Ingredients: Hibiscus (Hibiscus sabdariffa) and lots of Love!
Lucky Dragon Hyson: Bold and full flavored with hints of pine on the finish.  An excellent example China green tea.  Ingredients: High quality green tea
Likes & Dislikes
Although Kupa Tea claims that these are Paleo Teas, I would argue that many herbal teas are Paleo friendly.  Most high quality, organic loose tea is minimally processed.  Many tea blends are made from herbs and roots.  Many herbal teas are gluten-free & dairy-free.  For example, the Hibiscus tea provides the health benefit of being an enzyme inhibitor. These enzyme inhibitors block the production of amylase. Amylase is responsible for breaking down starches which turn to sugar in the body.  It doesn't change the fact that most herbal teas are good for you and will fall under the Paleo lifestyle regime.  That said, here's what Leng and I thought about the different tea blends that we tasted:
Dandelion Chicory Root: The dandelion was slightly bitter, but not overpowering and it doesn't linger negatively in your mouth.  The chicory roasted root was a pleasant addition to this flavour profile, giving an aromatic nuttiness to this full-bodied dark brew.
Dragon Mint Organic: This was a mint tea, that tastes like…a nice mint tea.  That said both Leng an myself aren't mint tea fans and for that reason only, it didn't get thumbs up (only due to taste preference).
Hibiscus: I found this tea had a great balance of a cranberry in the mouth with a tart finish, however Leng found this one too tart for her liking.
Lucky Dragon Hyson: It was what it was, a green tea.  It tasted like green tea to us, neither of us noticed the hints of pine on the finish.
Thumbs Up or Down
Dandelion Chicory Root: Leng – thumbs up & Myself – thumbs up
Dragon MintOrganic: Leng – thumbs sideways & Myself – thumbs sideways
Hibiscus: Leng – thumbs down & Myself – thumbs up
Lucky Dragon Hyson: Leng – thumbs up & Myself – thumbs up.
My Conclusion
Although many herbal teas are minimally processed, gluten & dairy-free, and made from herbs and roots, it's nice to know that one particular brand is sticking to the Paleo code and ensuring there aren't any of these nasty things hidden in your tea.  I'll continue to enjoy a cup of Kupa Tea!