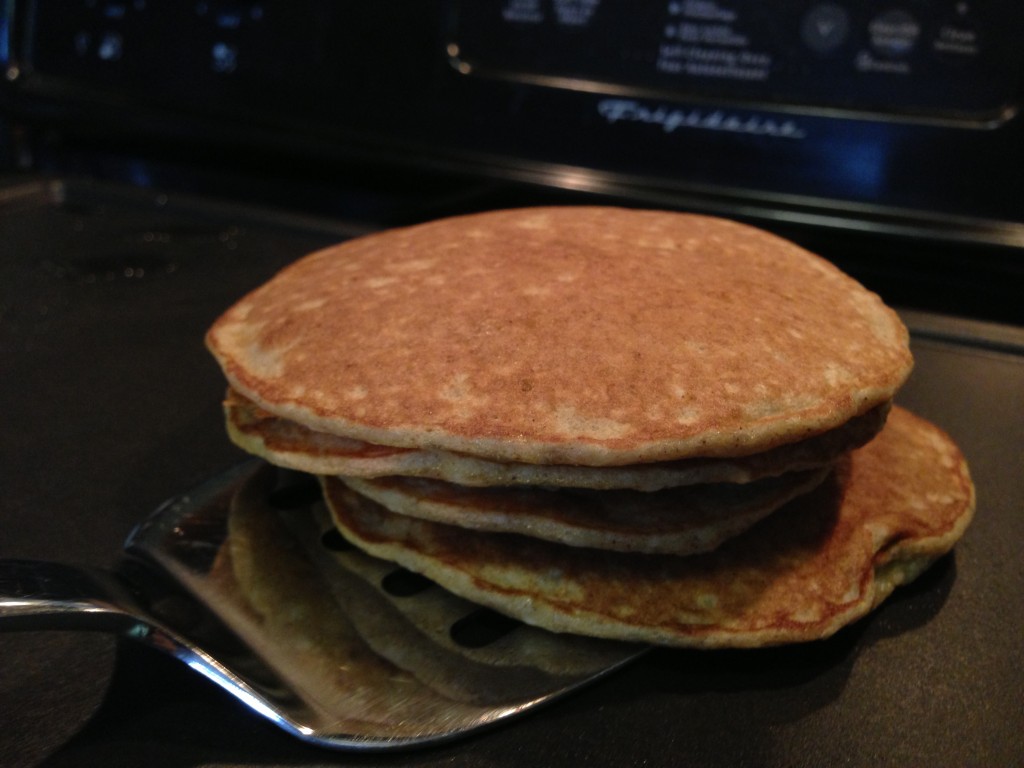 This is such an easy recipe to make, just remember to use green bananas or your pancakes will fall apart. However, I have used ripe plantains in place of bananas from time to time and it works with no issues. If using plantains, replace 4 for the  6 bananas.
Batch: 1 Litre (approx. 20 pancakes)
Preheat – to medium
Ingredients:
6 Bananas, green
4 Tbsp Coconut Oil
4 Eggs
4 Egg Whites
1 Tsp Cinnamon
1 Tsp Vanilla
Instructions
Puree all ingredients in a food processor.
Using a ladle pour onto griddle or skillet.
Wait for for visible bubbles to form almost show through the pancake, approximately 5 minutes.
Flip and cook for another 3-5 minutes.
Serve with bacon or sausage.
That's right it is that easy!
Adapted in part or in whole from: Here
Related articles