Paleo Chocolate Chunk Cookies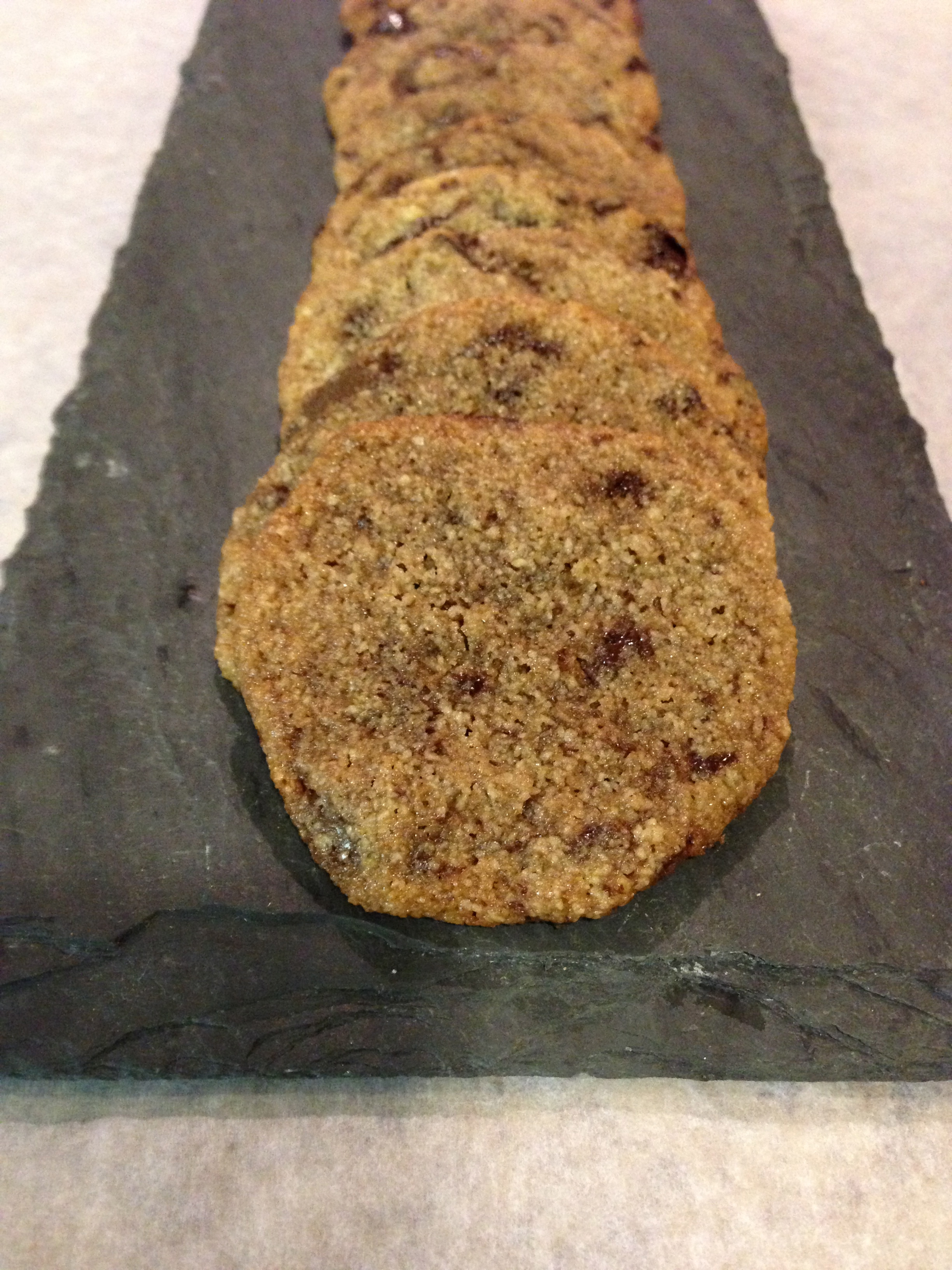 This is a simple yet absolutely tasty treat.  Let me emphasize it is a treat, you should not make these every week.  The good thing is all ingredients are Paleo friendly and you can use coconut oil, instead of butter if you choose.  In our house we use Taza chocolate, which is soy lecithin free. Taza's 70% Dark Chocolate comes in various flavours such as pure chocolate, orange, chilli and ginger.  These cookies are extremely soft, so make sure you use a level spoon per cookie and keep approximately 3″ space between each cookie, during baking.
Batch: 30
Preheat oven to 350 degrees C.
Ingredients:
1 3/4 c (190 g) Almond Flour
1/4 c Honey, Wildflower
1 tsp Vanilla
3/4 c Taza Chocolate, roughly chopped
1/4 c Butter Ghee
1/4 tsp Sea Salt
1/4 tsp Baking Soda
Instructions
Mix all dry ingredients 

(except chocolate) 

in a bowl.
In a second bowl mix all wet ingredients.
Stir wet ingredients into the dry.
Add chocolate to cookie dough.
Using a tablespoon, scoop out level tablespoons of cookie dough and place on parchment covered baking sheet.
Bake for 6-8 minutes or until bottom is golden brown.  Do not overcook or cookies will taste bitter.
Allow to sit for 10 minutes before eating.
Adapted in part or in whole from: Here
Related articles