This is a replacement for an oatmeal breakfast, very simple to make:
2 Servings
Ingredients: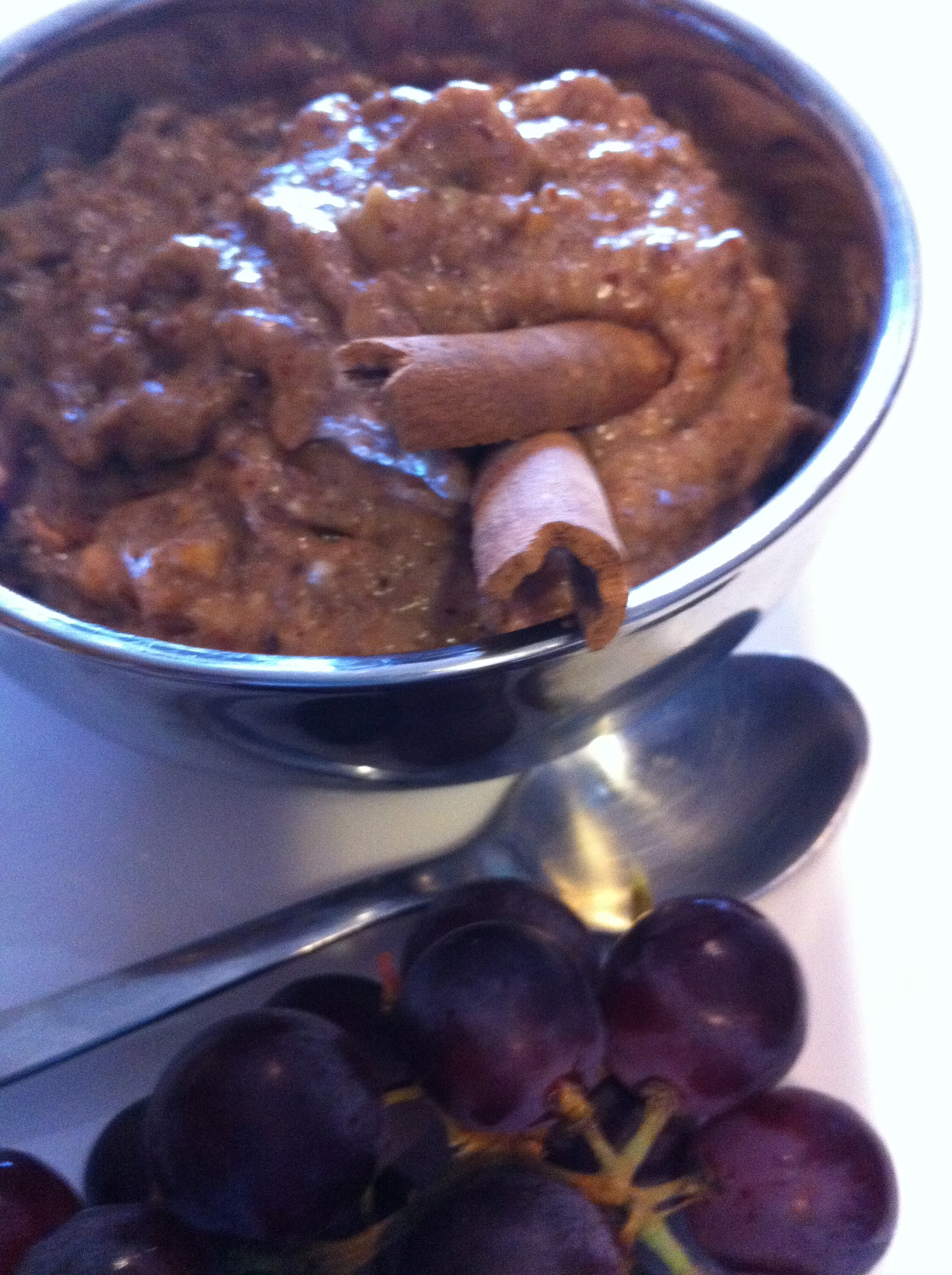 1/4 c Cashews
1/4 c Pecans
2 tbsp Flax Seed
1 tsp Cinnamon, ground
pinch Nutmeg
1/4 tsp Ginger, ground
3 Eggs
1/4 c Almond Milk, unsweetened
1 tbsp Almond Butter
1 Banana, mashed
2 tsp Pumpkin Seeds
1 handful Berries (optional)
Instructions:
Place Cashews, Pecans, Flax Seed & spices into a food processor and pulse to desired consistency (course is preferred for oatmeal).
Whisk Eggs in a bowl.
Warm Almond Milk on medium heat until comes to a gentle boil.  Slowly stir into eggs, careful not to cook the eggs.
Mix the Almond Butter & Banana well, add to Egg custard and return to heat.
Stir in nut mixture, until desired oatmeal consistency.  This will take only a minute or two. Add more Almond milk to thin if desired.
Serve and garnish with seeds & berries.
This recipe was adapted from here.  The girls loved this one and it a nice break from eggs all week.