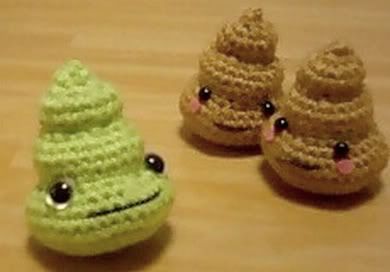 A friend of mine who started the Paleo diet has com­plained about being a lit­tle con­sti­pated lately.  After look­ing at her intake, I deduced that she wasn't get­ting enough fat intake and veg­eta­bles in her diet.  I found this post from Mark Sis­son and though it might be a good read for my subscribers:
This is a very com­mon com­plaint. The two major fac­tors that come into play with your clingers are stress and diet. Stress causes all kinds of diges­tive trou­ble. Think about times you've been anx­ious or ner­vous – you feel it in your gut right along with your sweat­ing palms and rac­ing heart. Pro­longed or chronic stress can cre­ate stub­born stools. Diet is also impor­tant to con­sider. If you are eat­ing sugar, carbs, processed meats, and miss­ing out on copi­ous veg­gies, fresh fruit, nuts, and healthy fats, you are at risk for con­sti­pa­tion. Dairy and wheat are often causes of inter­nal cement, so lighten up the load by stick­ing to a diet like Mark's.

Aim for 6–12 serv­ings of veg­gies and 1–2 serv­ings of fruit. There is no good rea­son to overdo fiber. Exces­sive fiber intake can increase appetite and inter­fere with healthy diges­tion, min­eral absorp­tion, and elim­i­na­tion. Inter­est­ingly, what many folks don't real­ize is that increas­ing fat intake can help with con­sti­pa­tion and reg­u­lar bow­els. Try eat­ing more olive oil, fish, avo­ca­dos, nuts, and flax seeds. Buy DHA-enhanced eggs. And take two or three fish oil pills daily. We promise, it'll help. And cut out that blasted soda!
You can read the rest of his arti­cle 'here', which gets into more detail of your poop and what is a good poop com­pared to bad poop, even down to the colour..
Related arti­cles