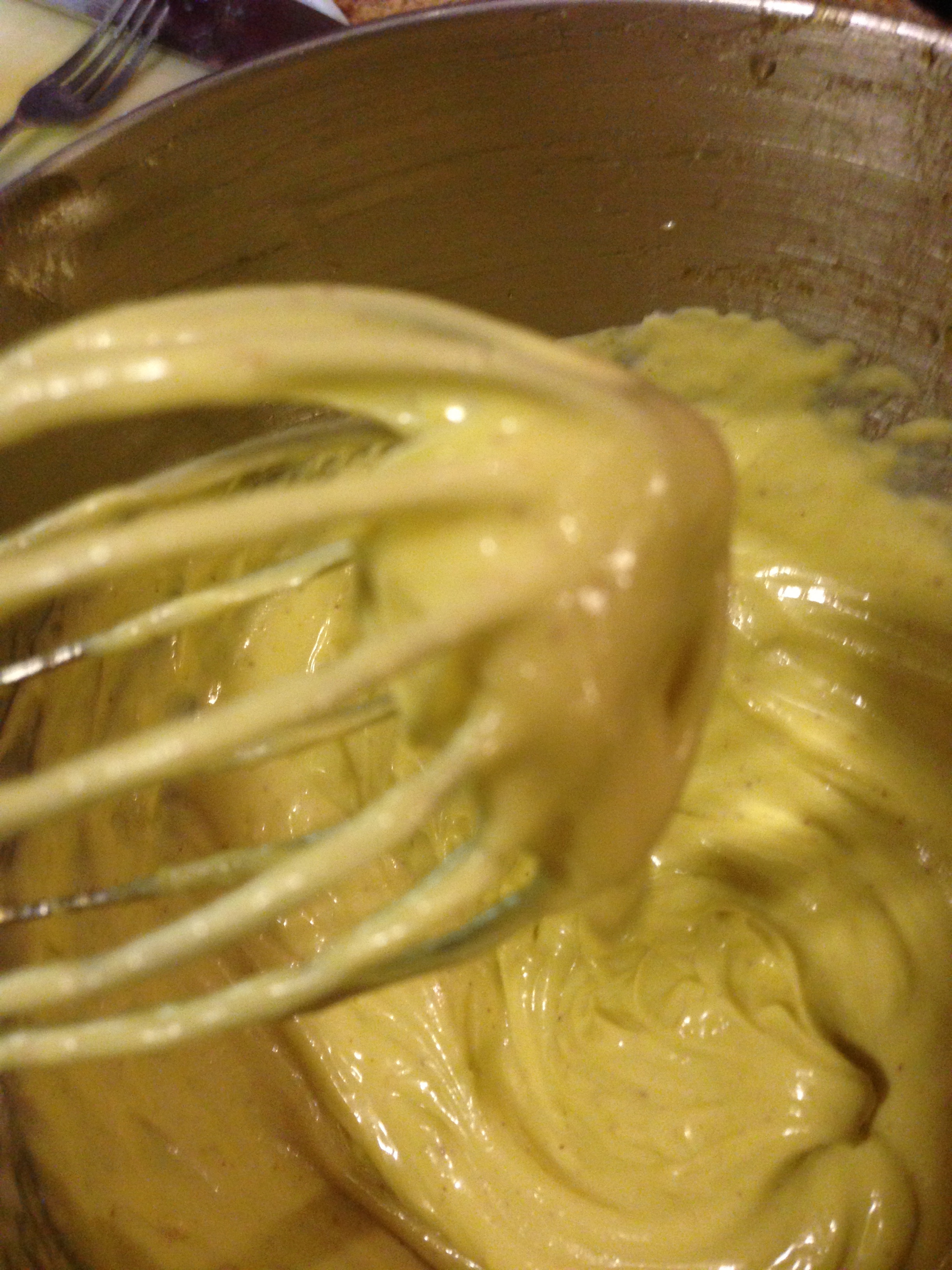 This basic mayonnaise is also used as a base for other sauces.  You can easily add herbs and/or other flavours to compliment your dishes.
Serving: 500 ml
Ingredients:
2 Egg yolks
2 tsp Grain Mustard
2 c Olive Oil, Extra Virgin
1 lemon
1 tsp Balsamic Vinegar
Salt & Pepper
Instructions:
Whisk together yolks and mustard in a stainless steel bowl.
Slowly drizzle oil into the yolks while continuously whisking.
Once oil is incorporated, whisk in Vinegar.
Whisk in half the juice of a lemon, adjust amount for taste.
Finish with salt & pepper.
Restaurant trick: If your emulsification separates while binding the oil to the yolks, start with a new yolk and slowly whisk in the old mixture.
Related articles