Cinnamon Crusted Pork Chops with Apples & Sage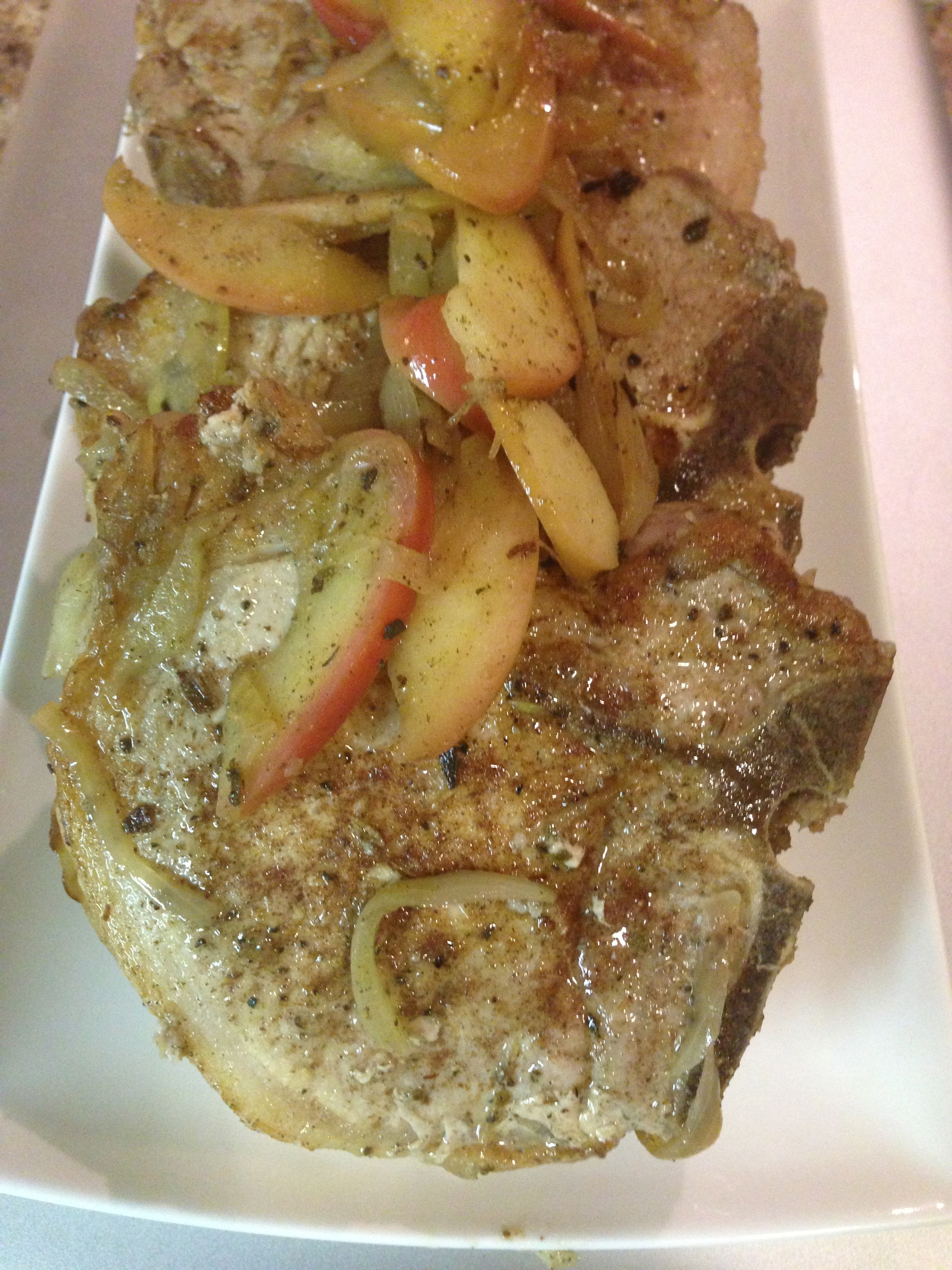 This is an easy dish to do and it goes great with Paleo rice.
Serving: 4
Ingredients:
4 Pork Chops, Double Cut
1/4 C White Wine (Pinot Grigio)
3 Apples
3 Shallots
5 Tbsp Coconut Oil
2 Tbsp Fresh Sage, chopped
2 Tbsp Cinnamon
Salt & Pepper
Instructions
Core and slice apples and slice shallots.
Rub cinnamon, salt & pepper all over the chops.
Melt 4 Tbsp of Coconut oil in a dutch oven.
Add apples, shallots and sage, sauté for 5 minutes, and remove from dutch oven.
Add remaining oil into dutch oven.
Sear pork chops in oil, 2 minutes a side.
Add wine.
Allow to come to a boil.
Put the apples back in with the chops.
Lower heat to medium-low and cook for 7-10 minutes.
Remove from dutch oven, cover and let rest for 5 minutes before serving.
Adapted in part or in whole from: here
Related articles