CrossFit Games Afghanistan 2010
Kandahar CrossFit Games,
So this is my buddy Mak during the games, click on the link below the picture to see more. On the site, I know I look like I'm having a stroke or something during the row. But what kicked my butt during this competition was the handstand push-ups. I'll tell you I've gotten much better at them, not like Capt James Leslie there who can pump them off with ease.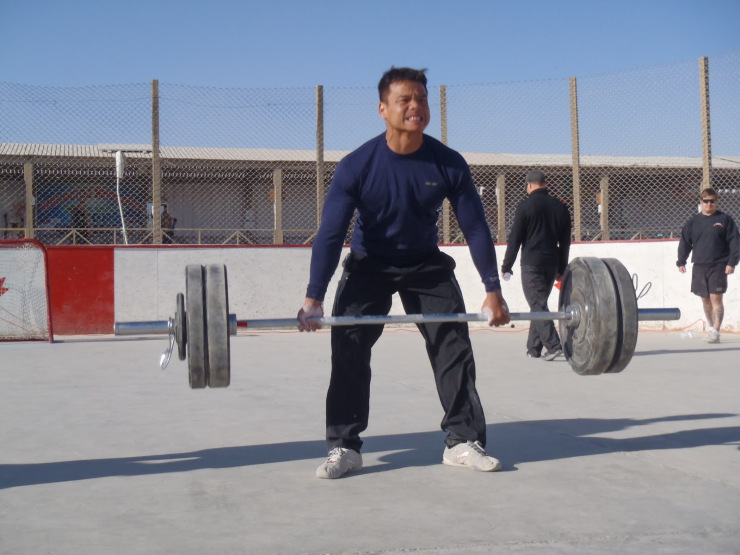 Chris 🙂